Developmental Disabilities Awareness Month
Every March is Developmental Disabilities Awareness Month (DDAM) when the National Association of Councils on Developmental Disabilities (NACDD) and its partners work together to showcase how people with and without disabilities unite to create strong, inclusive, diverse communities. A central point raised is how people with disabilities should not be sidelined but rather included in ALL aspects of life in their communities. Highlighting the barriers that people with disabilities still face is also a significant point of the awareness campaign.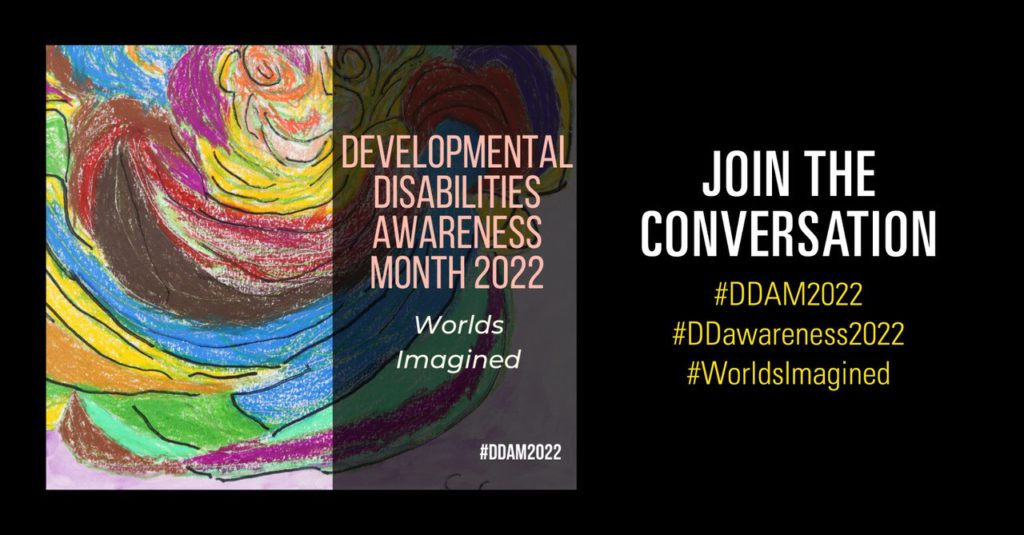 This year's theme for Developmental Disabilities Awareness Month is called Worlds Imagined. The focus of the theme is how the world is changing from the effects of the pandemic and how it's going to be different as we move beyond it. Another focus is the highlighting of intersectionality and disability, along with how people with disabilities are living longer and more productive lives than ever before. A cause for both celebration and continued commitment to progress, we here at Cognitopia tip our hat to the NACDD in its efforts here and put our own weight behind these causes.
Read more about Developmental Disabilities Awareness Month here and source ready-to-use social media graphics for the promotion of this important annual event.