SPOTLIGHT: CVS Health "Abilities in Abundance"
October is National Disability Employment Awareness Month (NDEAM), and when it comes to diversity and disability inclusion-based hiring, CVS Health is charting a path worth following. CVS is an industry leader in helping people with disabilities overcome barriers to employment, demonstrating the tremendous, untapped potential in this workforce. With proper training and workplace support, workers with disabilities have proven time and again to be an incredibly talented, consistent and reliable resource, with benefits both for them and the companies who hire them.
Let's just take a look at some poignant numbers: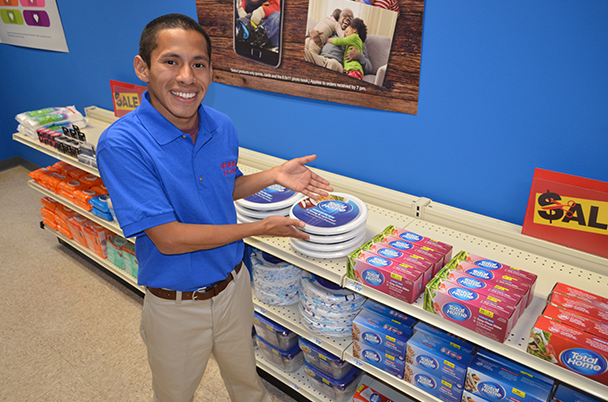 According to data for 2020 from the US Bureau of Labor Statistics, persons with a disability were much less likely to be employed or underemployed than those without a disability. Among persons aged 16-64, just 29.1 percent of individuals with disabilities were employed compared to 70 percent for those without a disability. And among workers with a disability, 29 percent usually worked part time in 2020, compared with 16 percent of those without a disability.

source: https://cognitopia.com/wp-content/uploads/2021/09/Cognitopia-Effectiveness-Basis-8.19.21.pdf
Working in Tandem with Government and Tech Developers
CVS Health is a great example of how well a successful corporation can work in tandem with government agencies and innovative technology developers, such as Cognitopia, to overcome misperceptions and realize enhanced employment outcomes for people with disabilities. CVS currently operates mock retail stores in eight training centers in conjunction with the National Consortium of State-Operated Comprehensive Rehabilitation Centers (NCSOCRC) and Council of State Administrators of Vocational Rehabilitation (CSAVR). People with disabilities are able to train for good jobs in a comfortable and controlled environment that fosters effective preparation for work. Building confidence and life skills along the way, valuable workers emerge ready for myriad positions ranging from front of store clerks to pharmacy technicians. In addition to these training centers, CVS Health works with many other agencies and schools to develop an effective talent pipeline for disability inclusion.
In their article Abilities in Abundance: Our continued commitment to inclusive employment, the CVS Health web site explains:
Led by CVS Health's Workforce Initiatives team, Abilities in Abundance provides the tools, training, and support individuals need to build a path to better health, discover new career prospects and create a more promising future for themselves. Abilities in Abundance offers highly successful skills development programs, job training, and placement opportunities for individuals with intellectual and developmental disabilities, as well as those with visual impairments.

source: CVS Health
Read more here about CVS Health's Abilities in Abundance program.
Explore National Disability Employment Awareness Month (NDEAM).