Vincent's Story: MyLife Supports Transition Process During Pandemic
My son Vincent is a happy, curious 17-year-old, who was born with Down syndrome. In addition to several chronic health issues, he also has a diagnosis of autism and cortical visual impairment.  For the last five years, he has been in a private ABA program focusing on his functional, adaptive, and social skills. Two years ago, our family began seeking an age-appropriate program with his same aged peers in our local school district. Though it has been a challenge to secure these services, we knew it was time for him to transition into a program where he could begin working on pre-employment skills, access support for his vision challenges, and make friends.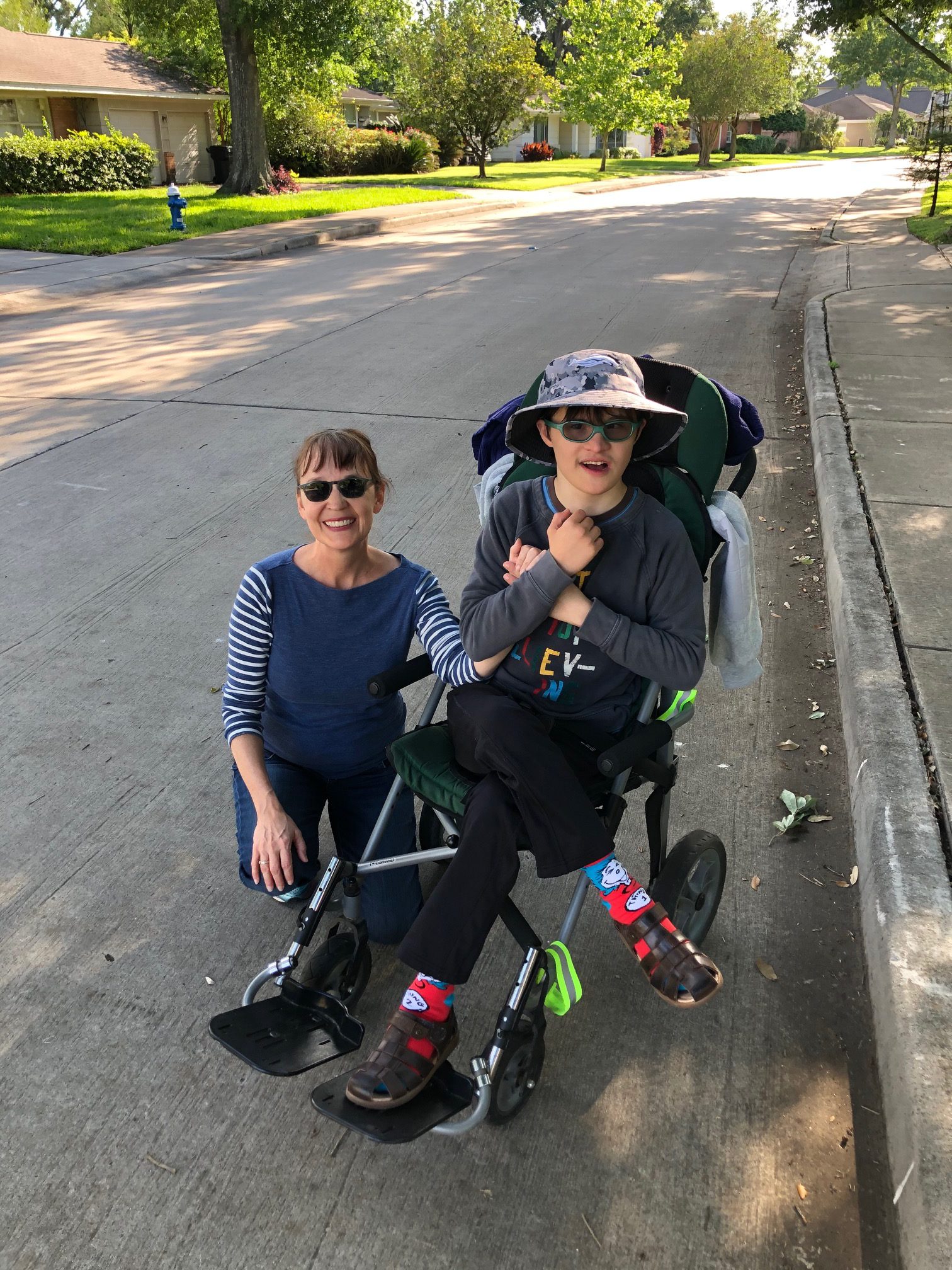 This transition process into public school was taking place just as the global coronavirus pandemic began to close schools down. Because of staff changes and challenges due to the pandemic, by the time Vincent was to begin receiving services and attend high school classes, they would all be virtual. For someone with a cognitive disability who had not been with same- aged peers for several years or even been in a classroom, we knew it would be a challenge to help Vincent understand what was about to happen. He would be faced with a computer screen populated mostly by complete strangers, a speech therapist, special education teacher, and a teacher of the visually impaired, among others. Given that Vincent's education plan is more than 70 pages, how to translate this information about a teen-ager who is an interesting, curious, hard-working learner for a group of strangers?
We decided Cognitopia was the answer! With a Meet-the-Teacher event coming up to introduce Vincent to people he has never met and would be working with virtually, we started with MyLife. Because Vincent is just learning to keyboard, he dictated what he wanted to say, and I did the typing. We spent about ten minutes typing in headers for Interests, Preferences, and Needs on the computer, then we switched to an iPhone so that he could pick his favorite pictures and videoclips of himself doing things he loves! This process was really fun and easy to do. Within about 1 ½ hours, we had the beginnings of an easy-to-share online personal portfolio that would simplify Vincent's ability to introduce himself.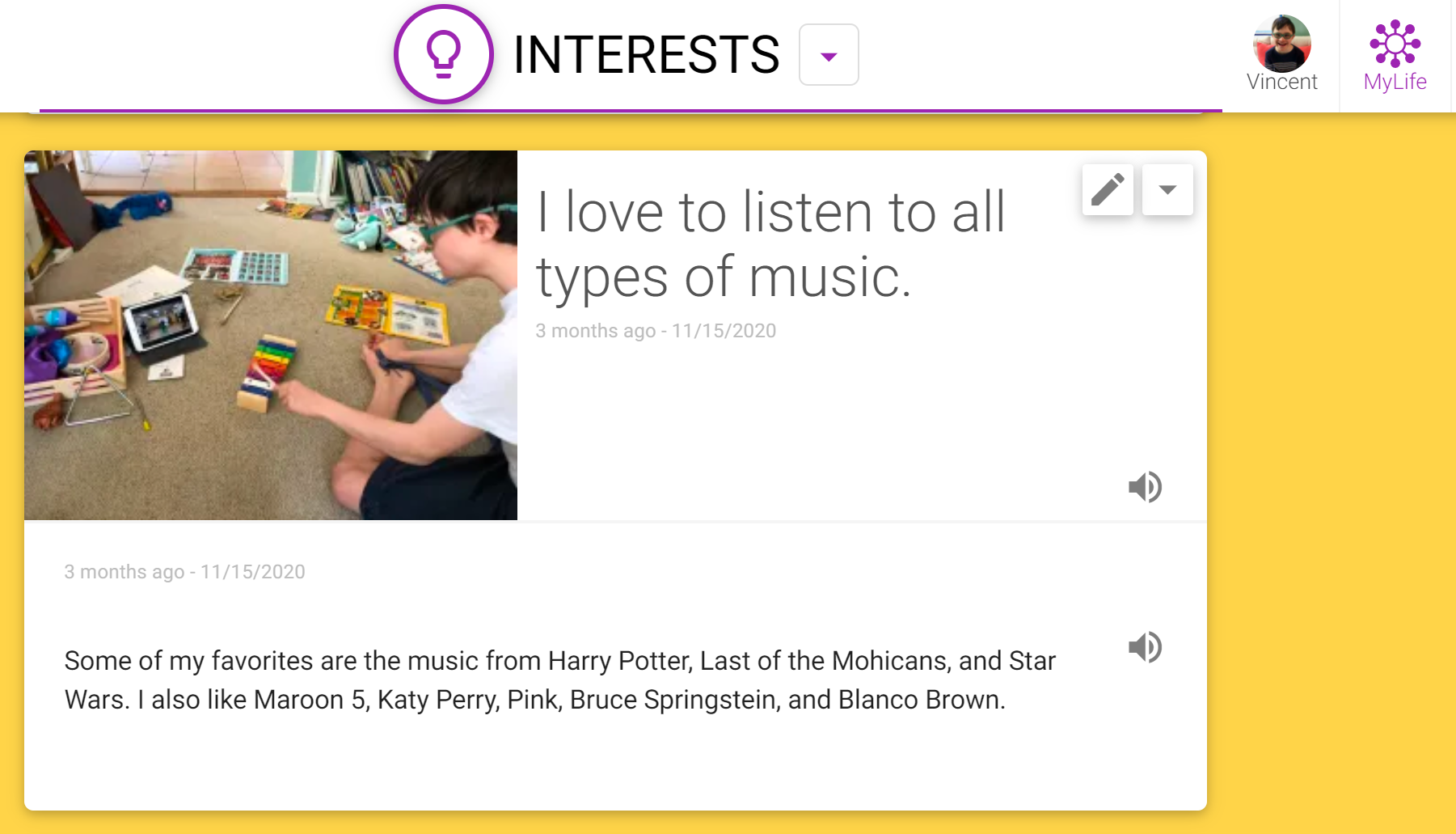 I shared the link with our case manager, who shared it out to the team. During our Meet-the-Teacher event online (basically a bunch of video conference squares filled with strangers to him), he heard questions like "Vincent, I hear that you love the Muppets. My favorite is Kermit, who is your favorite?" The smile on his face said it all. His speech therapist in particular emailed me afterwards telling me how much she loved his portfolio, and it gave her the opportunity to watch video clips of what he likes, what he is good at and how it is best to help him.  I truly believe that those visuals set the tone for interacting with Vincent and set expectations about what an interesting, curious, funny person he is.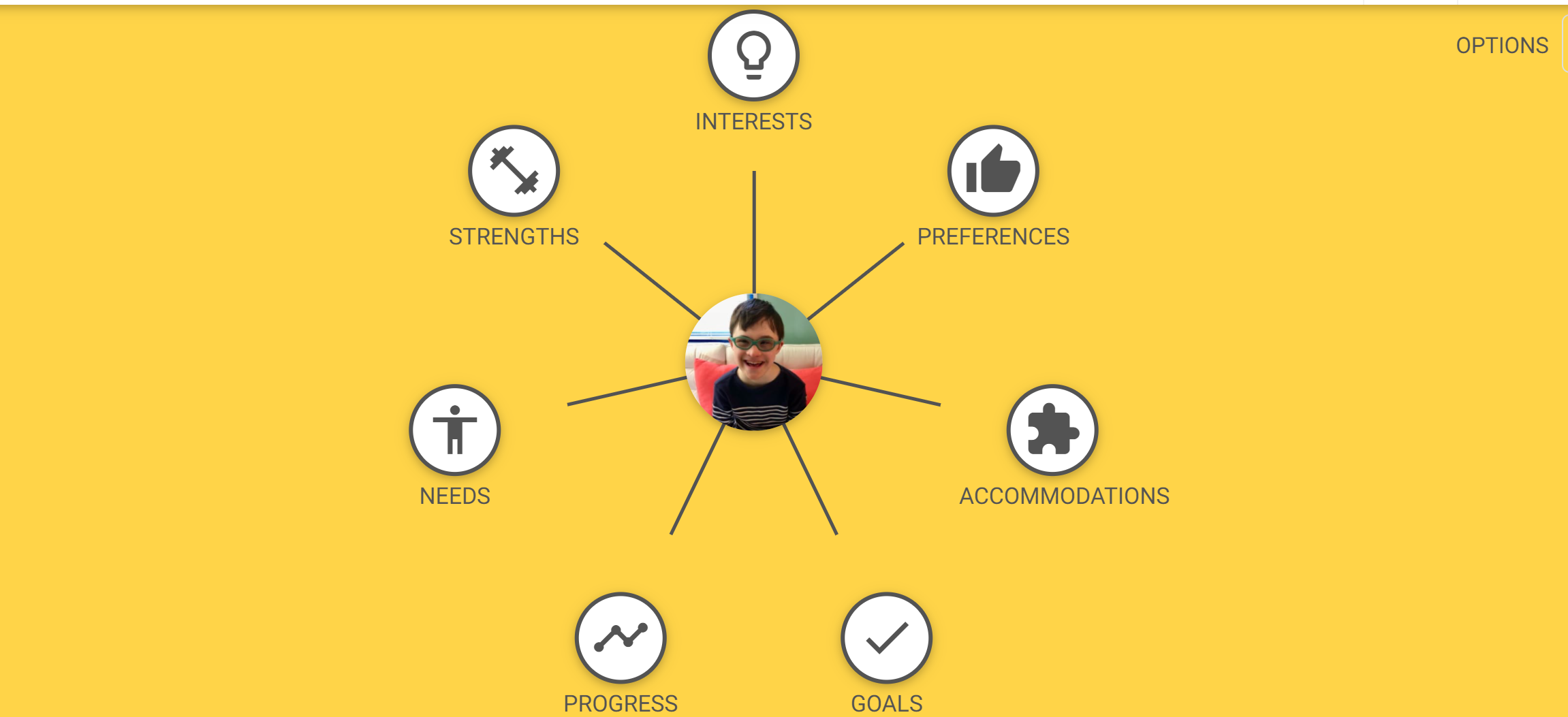 Eight weeks into virtual learning, and he is progressing well in this new environment. The two best parts of Cognitopia are the ease of set up and use as well as the ability to add and remove items as Vincent's life evolves. We recently had an IEP meeting to connect about how Vincent is making progress. In the draft, I was pleased to see information referenced from his Cognitopia online profile!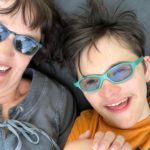 About the Author:
Cristen Carson Reat is the Co-Founder and Program Director of BridgingApps.org, a program of Easter Seals Greater Houston. BridgingApps provides resources, education, and information on apps and mobile devices to help people with disabilities target and improve skills to reach their highest levels of physical and cognitive development. She is the mother of two sons, one of whom has Down syndrome.
Learn more about Cristen and Vincent's journey in this news story.