OSTC 2019: Igniting Partnerships for Student Success
This past March, Eugene welcomed transition specialists and educators from across the state of Oregon for two days of professional development and networking at the 2019 Oregon Statewide Transition Conference. The theme of this year's conference was Igniting Partnerships for Student Success, a natural fit for our session on Supporting Seamless Transition Through Technology for Self-Determination and Data Sharing.
Cognitopia co-presented along with colleagues from Eugene 4J Schools, Smart Living, Learning, and Earning with Autism (SLLEA), the Transition Technical Assistance Network, (TTAN), and three students from the 4J Community Transition and Connections Program. The students took turns showcasing their use of Cognitopia and answering questions from the audience.
To begin, Mike demonstrated how to tie a tie using a series of steps he created with the Routines tool. Each step was illustrated with an image of the technique, and a summary video showed MIke demonstrating how to do it from start to finish. Earlier in the school year, he used Routines to break down the steps for applying for a job—from researching restaurants to filling out an application to preparing for the interview. This exercise in task analysis helped Mike in a soft skills class where he used Goal Guide to set goals around his work experience.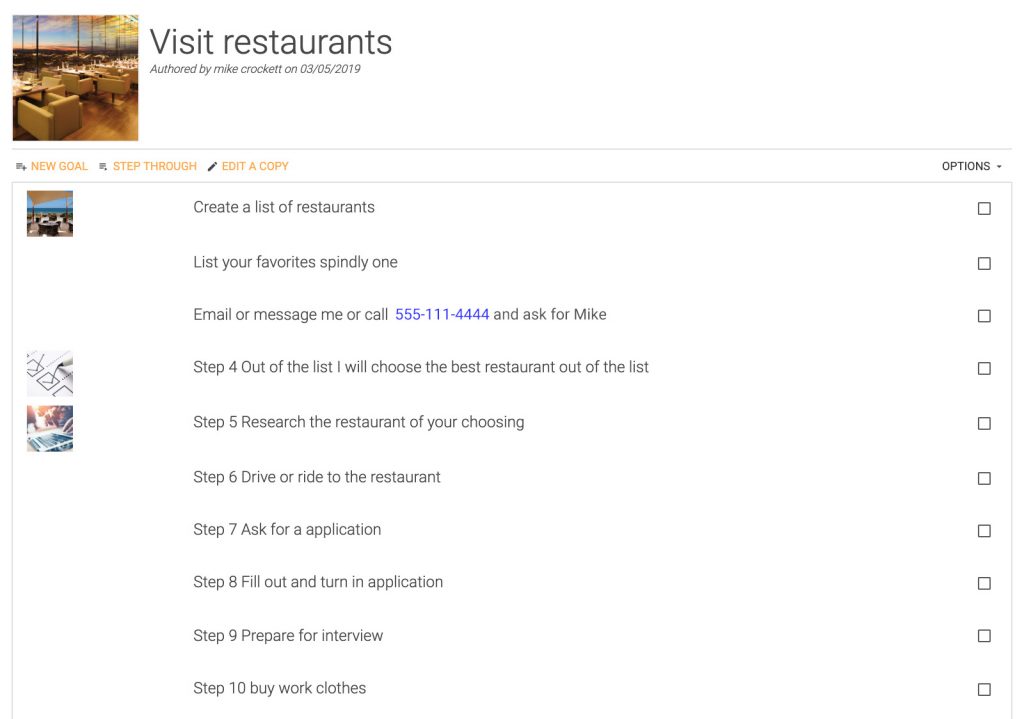 Next, Makenna showcased her MyLife account, essentially giving a mock IEP presentation to the room. Using the built-in presentation tools, Makenna walked through her strengths, interests, preferences, accommodations, goals, needs, and progress that she identified throughout the school year. Developing self-advocacy and self-awareness are at the core of MyLife and have contributed to the positive feedback we've been receiving from transition teachers, students, parents, and administrators from across the country.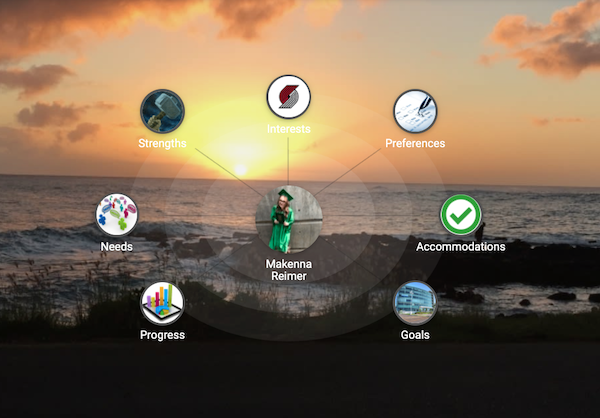 Finally, Nick, a student resident of a SLLEA Transition Assistance Program (TAP) house in Eugene talked about his experience using Goal Guide to strengthen his independent living skills. Nick's TAP house manager assigns weekly chores to the students and uses the built-in reminders and data tracking tools on the back end to help automate his workload. Describing himself as a visual learner, Nick commented on how the photos and videos were helpful to him when he needed a reminder of what he needed to do for each activity.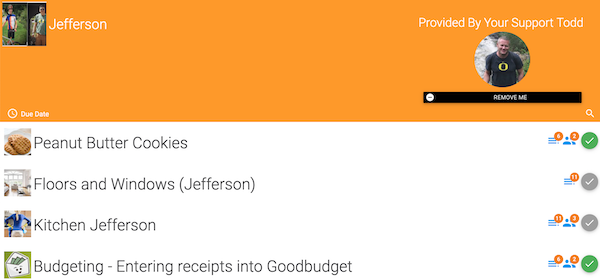 This video shows clips of Mike, Makenna, and Nick presenting:
For more information on using Cognitopia in your transition classroom, email us at contact@cognitopia.com. We're running a year-end sale for educators!
Julie Henning has been with Cognitopia since 2015. In that time, she has been involved in customer support, training, marketing, documentation, social media, and data collection. Some of her favorite projects have been mentoring our videographer intern, Nate, and weekly classroom testing and curriculum development for the many students in the 4J Connections Transition program. She works closely with Eugene-based SLLEA (Smart Living, Learning & Earning with Autism) to integrate Cognitopia's self-management tools into the organization and structure design input and support platform implementation. Professionally, Julie has over twenty years' experience working in engineering, technology, software development, and journalism; a path made possible with two degrees in Technical Communication: a BS from the Milwaukee School of Engineering and a MS from Colorado State University. A single mom of three high schoolers (grades 9, 10, and 11), Julie has introduced Cognitopia to terms such as "sick" and "yeet," while overseeing the office coffee consumption. In her free time, she enjoys playing recreational soccer, improv comedy, and traveling.